Envelope Sealing Machine Video
Envelope Sealer V3
2018 Top Dealer Data Quality Award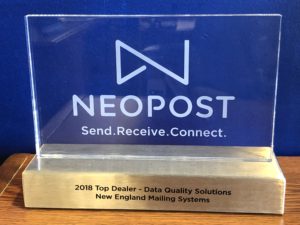 2017 Formax Elite Dealer Award and 2017 Neopost Data Quality Award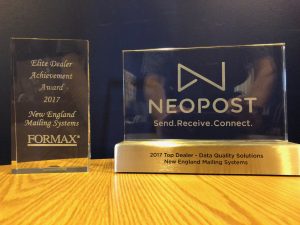 Testimonials
On Jul 5, 2018, at 2:44 PM
Just wanted to send a quick note of thanks for your attention to the xante service today
I obviously made a very wise choice in picking a vendor for our mailing equipment
Hope you both had a great Independence day!
Bruce
From: Greg Sent: Tuesday, April 03, 2018 3:58 PM To: Michael Roy Subject: Hello HI Mike, so sorry for the slow response to your message. Yes, all is well and busy. Now that we have good tabs, tabbing is going good. We continue to learn with your staffs (Brendan) outstanding help. Thanks to you and Brendan for all that you have done and continue to do. Please keep sending any information and/or suggestions that you feel would be helpful. Thanks again, Greg.
March 29, 2018
Good Morning George,
I wanting to take this opportunity to thank you for allowing Rob to help us on Monday and Tuesday with a time sensitive large mailing.
It has a very strange application which required extra attention to detail.  Rob patiently worked diligently often having to adjust our machine to make it run more efficiently.
I will continue to recommend New England Mailing for your excellent service and quality products.
Hope you have a great weekend!
Best,
Trish
Search our Website
2016 Presidents Conference Award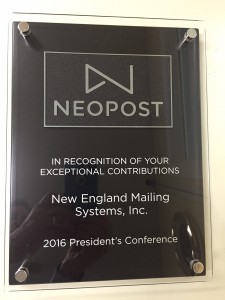 2014 Top Dealer for Data Quality Award